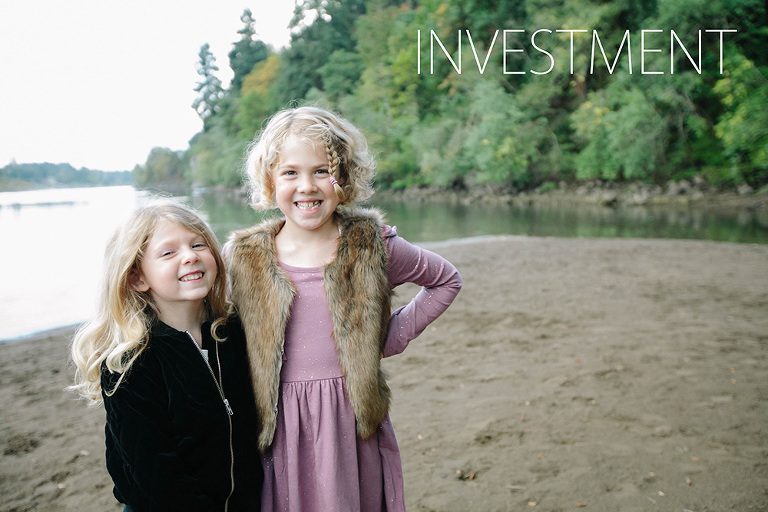 Session Fees
$300 – A general session for up to 5 people (each additional person is $10).  $100 deposit due at booking to reserve date.  This session fee includes:
* $100 print credit towards collections or al a carte prints
* At least a 1 hour on-location session
* Photographer's time (shooting and editing)
* 30-40 images hosted in an online password protected proofing gallery
* Travel within 25 miles of zip code 97224
Al a carte wall portraits prices starting at $25 and collections start at $240.  Please contact us for a copy of our 2015 pricing guide for additional details.
Custom Canvas Gallery Wraps
Each portrait is printed directly on a canvas, sprayed with a UV coating and stretched by a professional production team.  Custom sizes are available.  Gallery wraps start at $275.

Digital Images
Each print ordered will come with the digital negative of that image.  Additional copyright free digital negatives are available at $30 each or the entire session formatted for 8×10 and smaller prints for $400.  All prints larger than an 8×10 must be ordered through Brittani Louise Photography.
Custom Coffee Table Session Album
Custom Coffee Table Session Albums start at $220.   Pricing varies based on size and spread number.  Please inquire for price information.
Custom Press Printed Cards
Press printed cards include baby announcements, high school senior graduation announcements, wedding invitations, thank you cards, stationery, and holiday greeting cards, all featuring your favorite portrait.  Cards are printed in groups of 25 and included envelopes.
Event coverage is available.  Please contact us for detailed pricing information.
Every session includes an online proof gallery that will remain online for thirty days.  These galleries are password protected and provide online ordering. There is a $25 fee to re-publish your gallery. We are available to answer any questions you may have.
Referrals
We love referrals and recognize that word-of-mouth is the best way to let others know about us. We want to say thank you!  If you refer a friend to Brittani Louise Photography, you'll receive 1 8×10 or 2 5×7's of your choice from your upcoming or most recent session.
Thank you,
Brittani Oliver
Photographer