If you had asked if I thought our first family fair would be in Oregon I wouldn't have believed you!  There are so many firsts that I didn't anticipate happening thousands of miles away from Texas but they've turned out perfectly!
The kids had a blast, as did Corey and I!  They walked the whole time because we sent our double stroller into storage while we were in temporary housing.  We expected them to tire out sooner but once again they proved us wrong!  There was an entire kid area dedicated to teaching them about the farming in Oregon.  It was very informative and right up their alley!  I think we all learned quite a bit!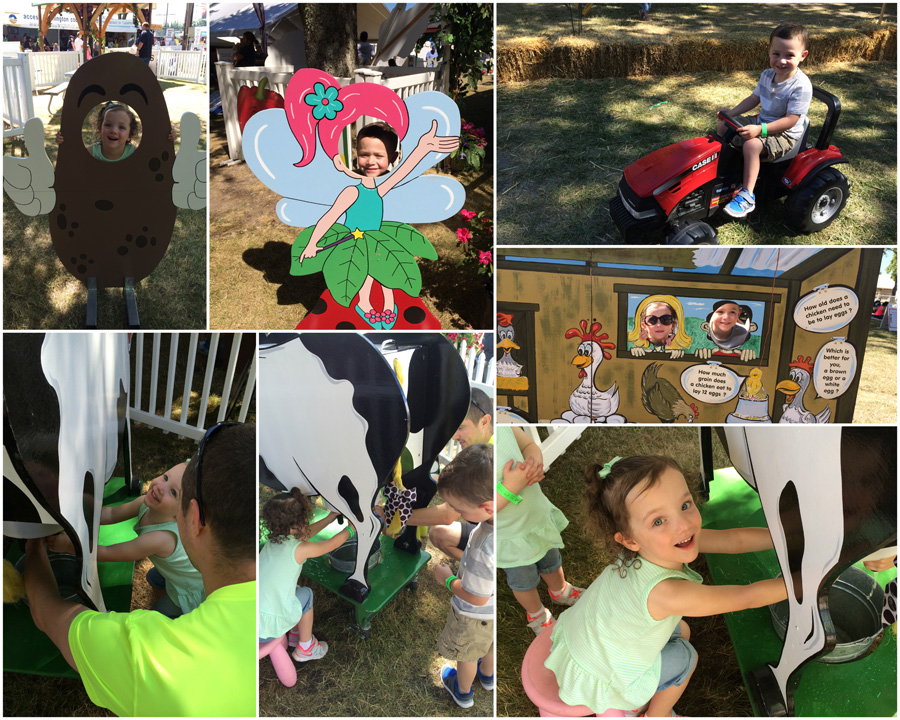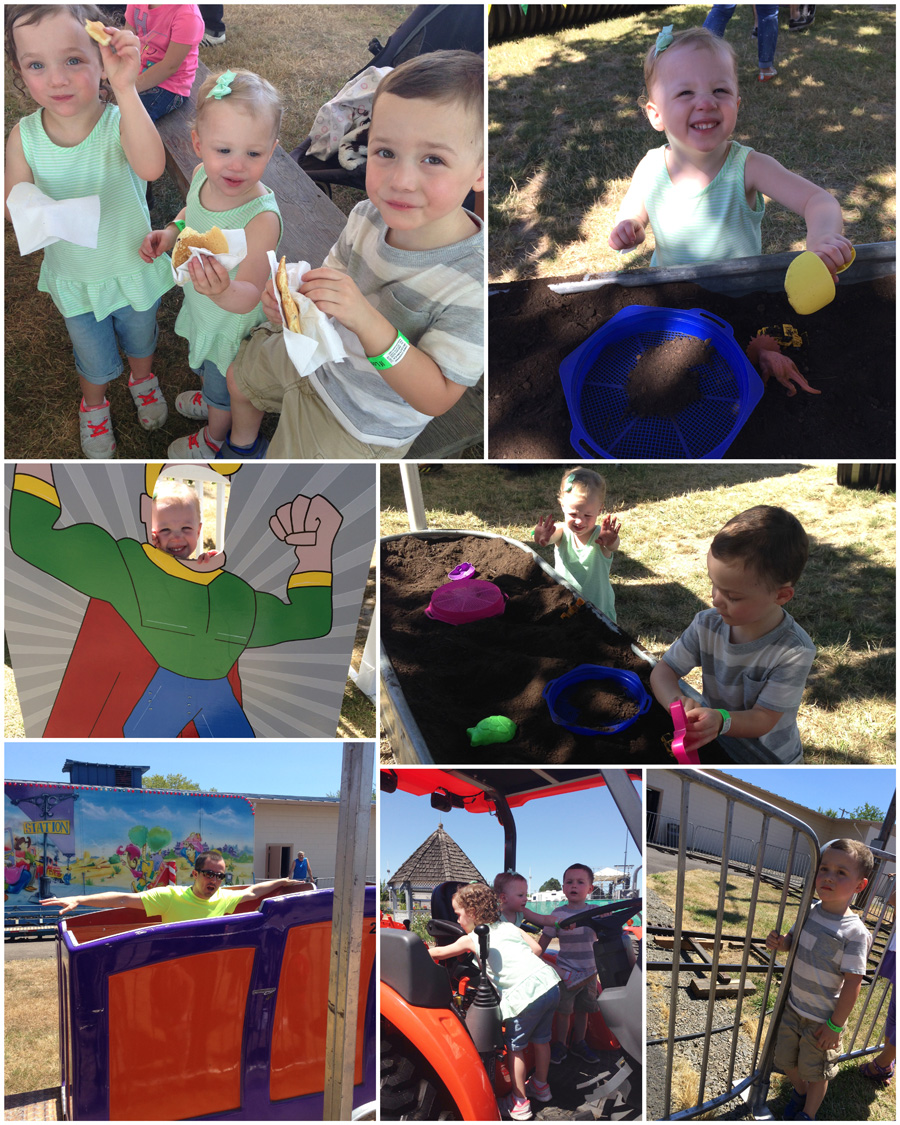 Harper wasn't quite tall enough to ride any of the rides once they opened up but she was a good sport about it.  We did have one "event" in which Presley was supposed to walk the 2 feet from myself to Corey.  Well I looked away while she made her journey and she must not have spotted Corey (something about being 3 feet tall).  He didn't know she was supposed to be walking toward him and I suddenly realized she wasn't with him and neither of us knew where she was.  It was not a Mommy moment I'd like to relive…ever.  He walked through the park looking for her and I stood on a bench calling for her and making sure not to loose either of my other two children.  He found her wandering around quite a ways from us and she was as calm as a cucumber.  Thank the Lord we found her.  We promptly had a conversation with all of them about what to do if they get separated from us in public and continue to have that conversation every time we go into a crowd.  Whew!

To round off our trip on a positive note, Daddy decided he should win them all a VERY large (too big in my book!) stuffed animal!  They were very pleased and then we made one more stop for ice cream!